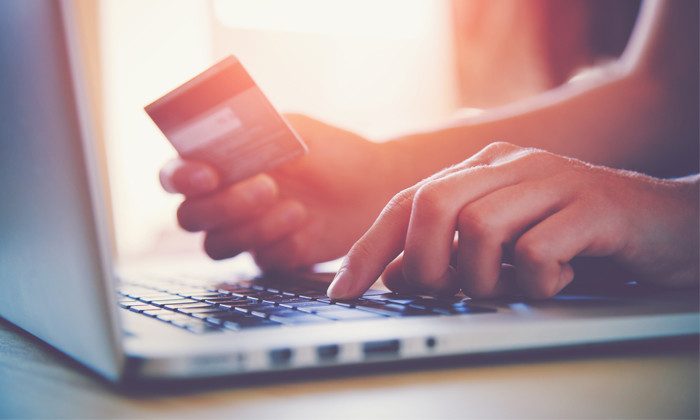 E-commerce is dead, long live digital commerce
Technology has changed the face of retail, shifting the power from brands to consumers who are well informed and have more options. It has shaken up the marketplace, allowing the most determined competitors to emerge as the new leaders.
By 2020, digital commerce in ASEAN is expected to grow exponentially to reach US$32 billion in the next 3 years. But what is driving this exponential expansion?
Demographics play a key role in driving this growth. 50% of ASEAN's population is under 30 years of age, and are coming into their prime spending years.
High usage of mobile devices and the internet continues to grow unabated, with 800 million mobile connections and 480 million internet users expected by 2020. Increasing affluence, supported by rapid GDP growth in excess of 5%, will see 70 million households become new consumers.
Governments across ASEAN are projected to invest US$200 billion between 2015 and 2020 in digital infrastructure, putting pressure on the private sector to step up its game. Between 2014 and 2016, companies in ASEAN invested US$3 billion in digital commerce and in the next four years, this amount is forecasted to increase by more than triple, to US$10 billion.
The changing Asian consumer
The driving force behind all these changes is the consumer. As life in Asia gets more hectic, consumers want to be rid of time-consuming activities and engage in activities they value most, for instance, spending time with their families.
With the best technologies literally in the palm of their hands, consumers expect seamless customer experiences online and offline. Almost one in four online purchases are now made on smartphones and by 2020, 65% of all transactions will be carried out online.
Falling brick-and-mortar sales are also testament to how savvy shoppers have shifted to using smart devices. Consumers seek information and make informed buying decisions by reading crowd-sourced reviews and comparing prices across apps and websites to find the best deals.
This form of e-commerce is expected to change in 2020, as technologies evolve to prepare us for the next stage – shoppers' nirvana – where consumers can get what they want, before they even want it.
By then, the marriage of the Internet of Things and artificial intelligence will finally make smarter homes. Smart refrigerators will automate the entire shopping process as they anticipate and provide alerts when the stock of food items is low. Voice assisted devices will serve information predicatively and help complete purchases via seamless payment methods.
Shopping can then be fully integrated into current life moments, allowing us to spend our time however we want it without being bogged down with tedious chores.
The new age of digital commerce
So why is e-commerce dead? This is because what has worked in the past no longer does. Simply featuring your products on an online platform and spending money on marketing is not enough to attract the evolving Asian consumer.
This semi-active mode based on the current e-commerce paradigm is lagging behind what consumers want. Leading companies have shifted away from such traditional methods of online selling in the last 18 months as it offers limited activations, customer experience and data.
Many have embraced digital commerce as a more holistic way of doing business online. Digital commerce allows them to generate demand, control the supply chain, enhance the customer experience and provide sufficient data to analyse how to more effectively direct their marketing efforts in an integrated way.
Fashion house Ralph Lauren has adopted this integrated strategy while creating a deeper emotional connection with its customers. At its Manhattan flagship store, interactive fitting rooms recognise the items that customers bring in to try through radio-frequency identification (RFID) technology. The smart mirrors automatically render the items on the screen, as well as available sizes, colours and recommendations. Other features of the mirror include six language options and a tap on the "call an associate" button to summon a sales associate. At the backend, the RFID data are analysed to aid retailers with future merchandising decisions, such as information on items that are frequently tried on but not purchased.
Victory to the brave
To catch up with the needs of today's and tomorrow's consumers, companies need to build up their digital commerce and marketing playbook, and evaluate their current online strategy and level of technology. This can be achieved through technology enablers such as data analytics, product and web content management systems, payments, order management and logistics planning to deliver a best-in-class customer experience.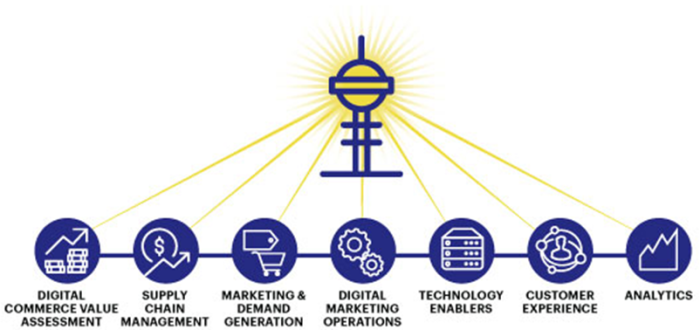 The current way of doing e-commerce is passé. We need to embrace the new age of digital commerce to meet the growing demands of the evolving Asian consumer.
The writer is Mohammed Sirajuddeen, MD, Accenture Digital.
http://www.marketing-interactive.com/e-commerce-is-dead-long-live-digital-commerce/
On – 30 Aug, 2017 By